Welcome to Radiation Oncology Online Journal (ROOJ)!




ROOJ Overview
The Radiation Oncology Online Journal (ROOJ) is a non-profit service organization dedicated to the advance of radiation oncology. This site is intended to be an outstanding source of radiation oncology information and resources for the public and health care professionals.
ROOJ is dedicated to serving the public by providing a comprehensive source of Internet based information regarding radiation therapy. ROOJ is dedicated to serving physicians and allied health care professionals by providing an outstanding source of Internet based resources, articles and links to assist the daily practice of radiation oncology.
You are invited to explore the considerable resources available on this site. Please feel free to browse this site, and consider bookmarking us!
This service will grow and change to meet the needs of our readers. Any contributions, suggestions or comments are appreciated (Contact ROOJ).


Jeffrey Long, MD
Webmaster, web site designer/creator

Professional address:

Mary Bird Perkins Cancer Center at Terrebonne General Medical Center
Radiation Oncology
8120 Main Street, Ste. 102A
Houma, LA 70360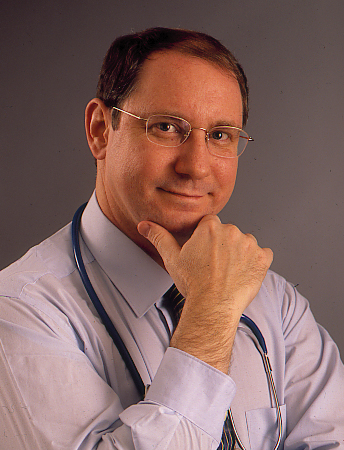 Accepting consultation appointments
Office (Gallup, NM): (505) 726-2400 Mountain Time Zone

ROOJ Videos- Click link below:
(Video links may not be compatible with all browsers)
Radiation Therapy Linear Accelerator (382 Kbytes)
Radiation Therapy Simulator (400 Kbytes)
3-D Radiation Therapy Planning Computer (560 Kbytes)


Original Article Contributions:

A Chernobyl Child's Journey through Radiation
Katie N. Copeland Posted 12/12/09

Proton Therapy: A Positive Subject
Katie N. Copeland Posted 12/12/09

Prostate Cancer: What Every Patient Should Know
Toby Soward, B.S.R.T. (R), Elaine Halesey, Ed.D., R.T. (R)(QM) Posted 5/14/09

Recurrent Primary Mucinous Eccrine Adenocarcinoma Sensitive to Radiation Therapy
Ben Goodman, OMS III, Bill Giese, M.D., J.D. Posted 2/21/09

Development of New Tm-170 Radioactive Seeds for Brachytherapy
Amal Hwaree Ayoub, Ph.D. Candidate, Jacob Gopas, Ph.D., Gad Shani, Ph.D. Posted 12/17/08

Evaluation of Possible Radioprotective Action of Rosmarinus officinalis L. in Swiss albino Mice
Dr. Garima Sancheti and Dr. P.K. Goyal Posted 5/27/2007

Comparison between 2D, 2.5D and 3D PTVs definition in treatment planning for conformal radiotherapy of organ-confined carcinoma of prostate
Yasser Assad Rashed, Ph. D. and Tounis El-sayed Ahmed M. D.

USE OF NORMAL TISSUE TOLERANCE DOSES INTO LINEAR QUADRATIC EQUATION TO ESTIMATE NORMAL TISSUE COMPLICATION PROBABILITY.
T. S. KEHWAR, Ph. D., D. Sc. & *S. C. SHARMA, M.D.

An analysis of dose rate correction factors using the multiple component model applied to LDR brachytherapy of carcinoma of uterine cervix patients.
T. S. Kehwar, M. K. Gupta, Ruby Gupta, V. K. Dangwal, K.S.Thind, Hardip Singh
Last Updated: 10/25/12 07:11 AM
We welcome our esteemed visitors!
Over 250,000 visitors since 10/98!



Visitors since 7/6/03
Jody A. Long, JD Professional Websites:
Jody A. Long's Family Law web site: www.attyjodylong.com
Copyright © 2008. Jeffrey Long, MD.
Radiation Oncology Online Journal. All rights reserved.